SMAT Aviation Maintenance Services
SMAT Aviation Maintenance Services are performed with the same high standards of excellence that have been the hallmark of SMAT's reputation for decades. In addition to training tomorrow's Aviation Technicians and Pilots, SMAT has maintained a growing fleet of training aircraft to support its operations.
SMAT Aviation Maintenance Services funnels decades of experience into a focused community-directed program to support the community's aircraft owners and operators.
SMAT is located conveniently just 35 miles East of Grand Rapids, MI, on the Ionia County Airport (Y70), which is served by hard surface lighted runways more than 4,000 ft in length. Maintenance services are conducted in a recently renovated 8,000 square foot hangar and administration facility.
SMAT Aviation Maintenance Services provides a platform in which individuals are able to build on their newly acquired skills in addition to having the opportunity to put SMAT's core values of caring relationships, excellence, stewardship, and servant leadership into practice. Customers will experience genuine care – not only the aircraft being maintained – but also for the owner/operator.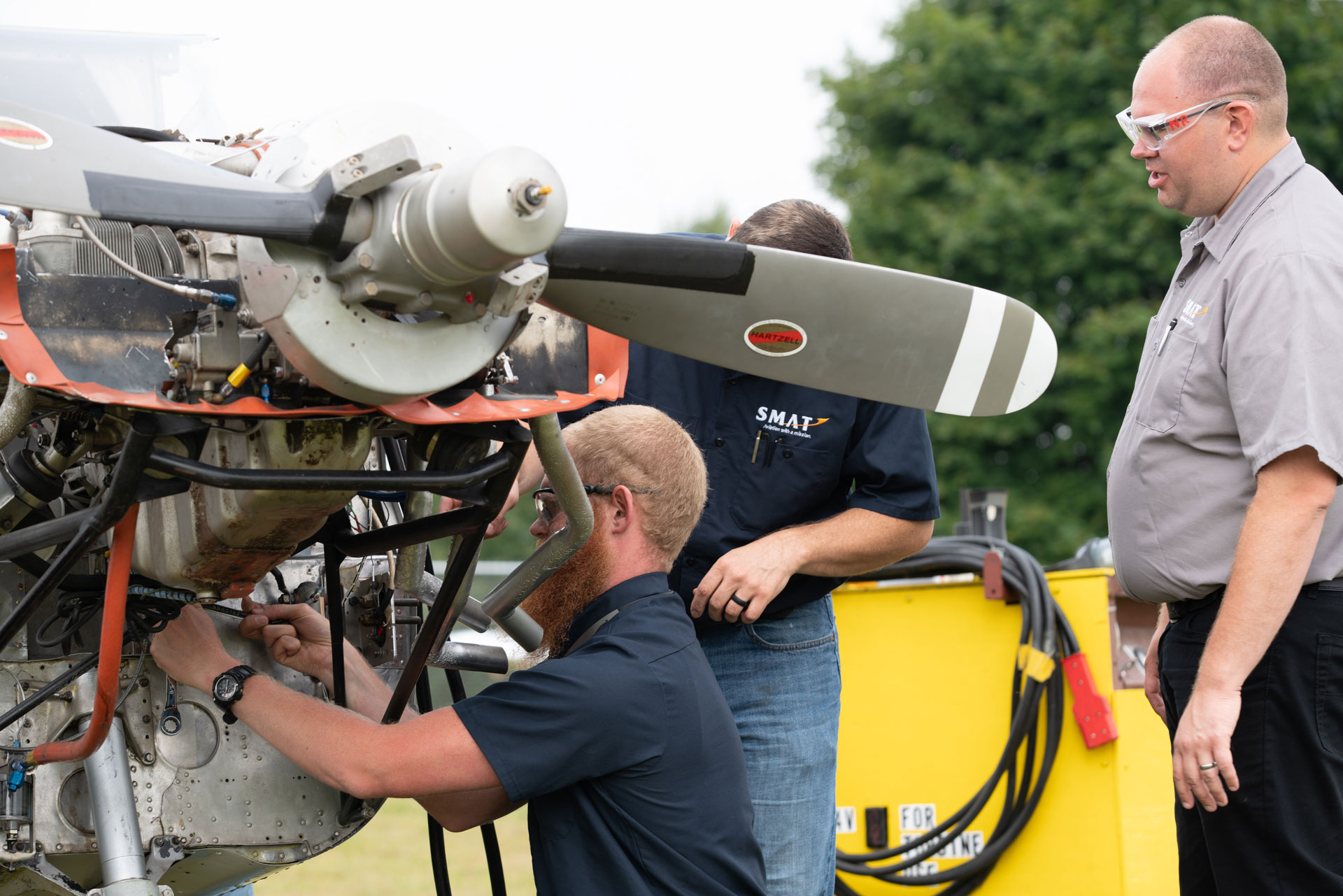 Annual & 100 hour inspections
Airframe repairs and maintenance
Major and minor repairs
Major and minor alterations
Basic avionics installations
Instrument panel upgrades
Pitot-Static certifications
Transponder certifications available in partnership with Beacon Aviation
Preventative Maintenance
Oil changes
Pre-purchase inspections
Experimental aircraft condition inspection
Dynamic propeller balancing
Oxygen recharging
Nitrogen service
Weight & balance
Emergency maintenance call out service (call for availability)
Aircraft detailing—Clean and polish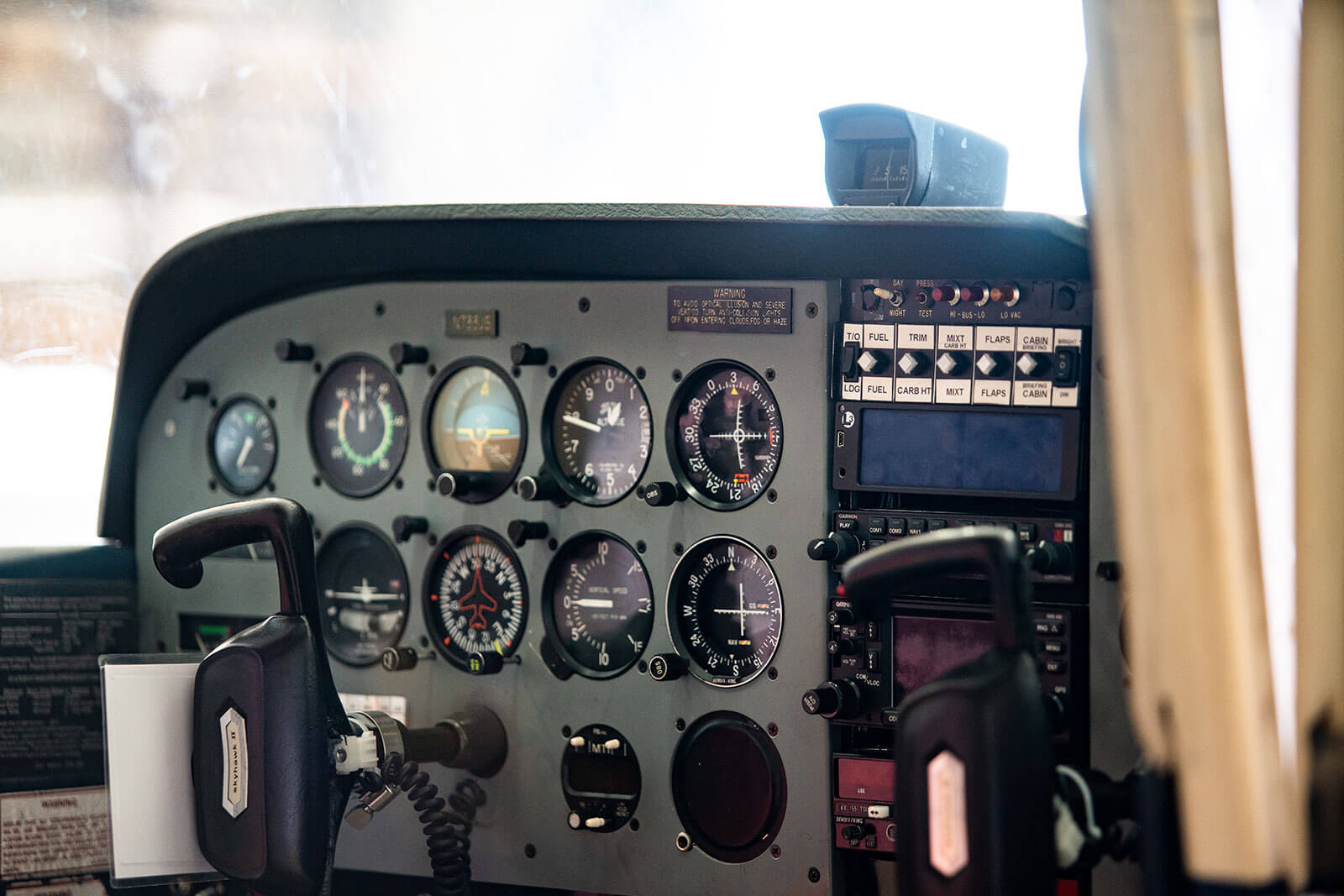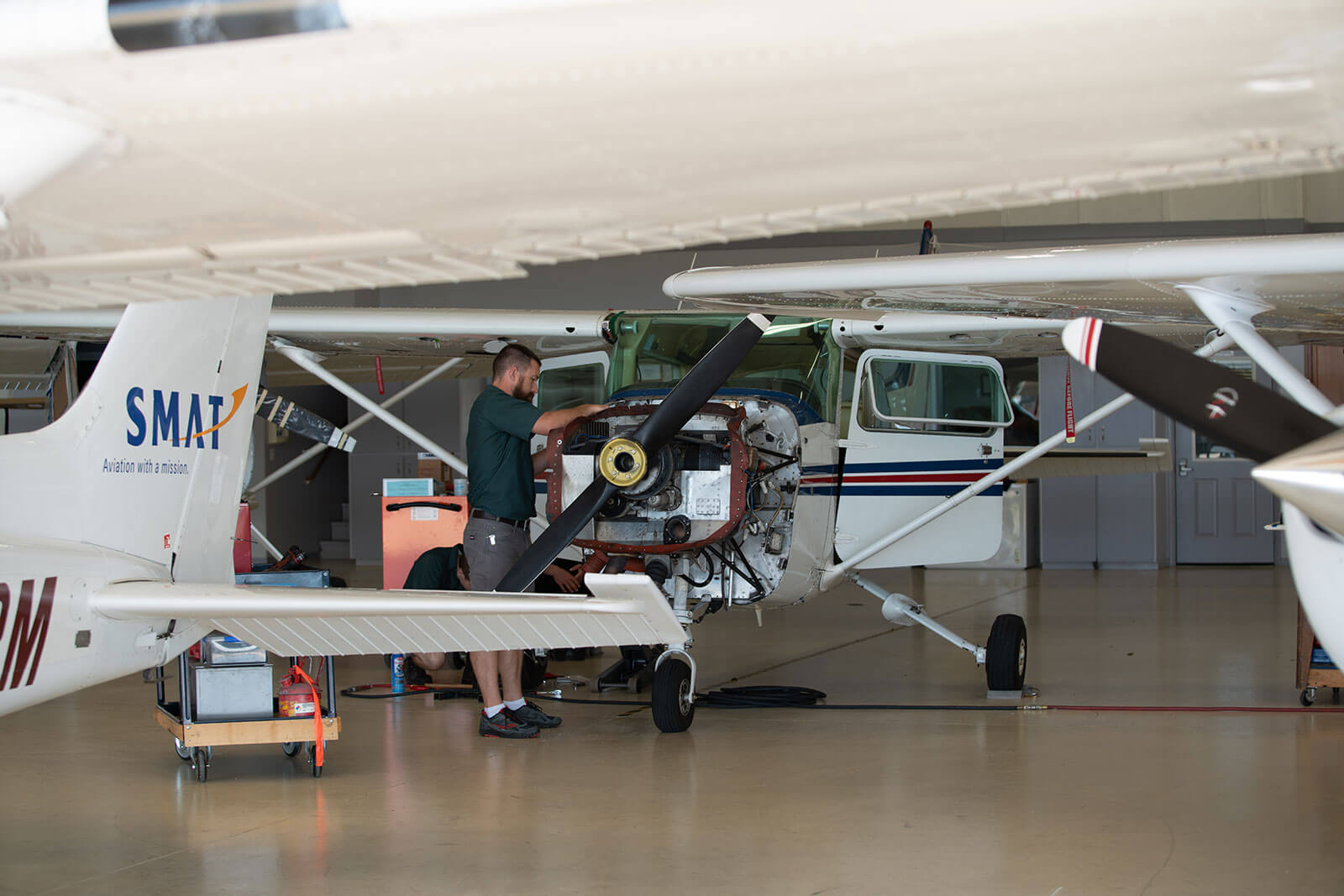 Flat Rate Annual Inspections
Annual Inspections will be quoted at a flat rate depending on the aircraft. The basic shop rate is $80 per hour. A quote will be provided for your project prior to starting work.
Contact Us To Get Started